Development of a new catalyst basket for testing in bench scale unit : from CFD to experimental validation
Expérimentation Procédés
---
Type de contrat
Stage
Début
Entre avril et juin 2022
Durée
de 5 à 6 mois
Région
Auvergne et Rhône-Alpes
Indemn / Rém
Oui
---
ref R151-2021-5
IFP Energies nouvelles (IFPEN) est un acteur majeur de la recherche et de la formation dans les domaines de l'énergie, du transport et de l'environnement. De la recherche à l'industrie, l'innovation technologique est au cœur de son action, articulée autour de quatre priorités stratégiques : Mobilité Durable, Energies Nouvelles, Climat / Environnement / Economie circulaire et Hydrocarbures Responsables.
Dans le cadre de la mission d'intérêt général confiée par les pouvoirs publics, IFPEN concentre ses efforts sur :
l'apport de solutions aux défis sociétaux de l'énergie et du climat, en favorisant la transition vers une mobilité durable et l'émergence d'un mix énergétique plus diversifié ;
la création de richesse et d'emplois, en soutenant l'activité économique française et européenne et la compétitivité des filières industrielles associées.
Partie intégrante d'IFPEN, l'école d'ingénieurs IFP School prépare les générations futures à relever ces défis.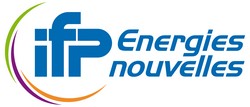 Les Directions "Conception, Modélisation des Procédés" et "Expérimentation Procédés" visent à développer et améliorer les technologies pour le raffinage, le traitement du gaz, la conversion de la biomasse et la production d'énergie, optimiser le fonctionnement, la conception et la mise au point des équipements ainsi que l'exploitation des unités pilotes.
Les compétences scientifiques associées sont les études, l'optimisation et la simulation des procédés industriels, les unités pilotes, la génie chimique et hydrodynamique des réacteurs catalytiques, la génie thermique et la génie catalytique.
Development of a new catalyst basket for testing in bench scale unit : from CFD to experimental validation
Context
Gas-liquid-solid reactors are widely spread in the oil industry. However, reactor's conception can somehow be challenging, especially when dealing with reactions that require high mass transfer (gas-liquid as well as liquid solid) or high heat transfer.
Pilot scale unit, whose purpose is to produce reliable data for catalyst or process development, are affected by these constraints as well. Indeed, their reactors are carefully designed to be as representative as possible of the industrial ones. Many pilot scale units equipped with such gas-liquid-solid reactors are available IFP Energies Nouvelles, and we continuously develop these reactors for more representativity and more reliability.
A specific study concerning new catalyst baskets for gas-liquid-solid reactions has recently been started to pursue this goal.
Objectives :
The proposed internship is part of this project and will be devoted to the execution of cold mockup experiments, including some CFD. New catalyst baskets were already designed and will be evaluated in different operating conditions (fluids, solids…).
More specifically, the internship candidate will be in charge of:
Conducting fluidization experiments in a cold mockup.
Image recording and processing
Results interpretation
CFD with OpenFOAM and comparison with experimental results
Residence Time Distribution and kLa measurements, if relevant