ML4DFT: Machine Learning for DFT Calculations of Energy and Forces in a Catalyst's Model
Sciences et Technologies du Numerique
---
Type de contrat
Stage
Début
Entre mars et juin 2022
Durée
5 mois
Région
Ile de France
Indemn / Rém
Oui
---
ref 2022-R115-01
IFP Energies nouvelles (IFPEN) est un acteur majeur de la recherche et de la formation dans les domaines de l'énergie, du transport et de l'environnement. De la recherche à l'industrie, l'innovation technologique est au cœur de son action, articulée autour de quatre priorités stratégiques : Mobilité Durable, Energies Nouvelles, Climat / Environnement / Economie circulaire et Hydrocarbures Responsables.
Dans le cadre de la mission d'intérêt général confiée par les pouvoirs publics, IFPEN concentre ses efforts sur :
l'apport de solutions aux défis sociétaux de l'énergie et du climat, en favorisant la transition vers une mobilité durable et l'émergence d'un mix énergétique plus diversifié ;
la création de richesse et d'emplois, en soutenant l'activité économique française et européenne et la compétitivité des filières industrielles associées.
Partie intégrante d'IFPEN, l'école d'ingénieurs IFP School prépare les générations futures à relever ces défis.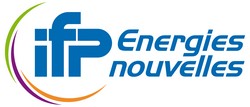 La Direction « Sciences et Technologies du numérique » apporte ses propres compétences informatique, traitement de l'information et mathématiques appliquées en complément des compétences des nombreux autres métiers d'IFPEN, pour la réalisation de projets de Recherche et d'Innovation internes et collaboratifs sur les aspects numériques au sens large.
De façon plus précise, les contributions de la Direction sont essentiellement dans l'optimisation et la commande de systèmes technologiques complexes, dans la modélisation, la performance numérique et informatique des codes scientifiques, et dans l'exploitation, par des outils numériques, de gros volumes de données issues de l'expérimentation ou des simulations.
ML4DFT: Machine Learning for DFT Calculations of Energy and Forces in a Catalyst's Model
Development of efficient catalysts to enhance chemical reactions occurring in catalysis, water treatment and battery processes is a major research area at IFP Energies Nouvelles. To this end, numerical simulations of chemical processes at the atomic level are essential for a thorough understanding of the physical phenomena involved.
Since chemical reactions involve the formation and breaking of electronic bonds, electronic structures must be precisely modeled using the time independent Schrödinger equation. Approximation methods such as density functional theory (DFT) have been developed in order to solve this equation and compute the energy of a given molecular structure and the associated forces acting on each atom. Unfortunately, DFT based methods are computationally demanding and limit the atomic configurations under study to a small number of atoms for very short time scales below those required to describe a chemical reaction.
In order to alleviate these concerns, the use of Deep Learning has been extensively studied in the recent literature. The idea is to train models once based on accurate electronic structure calculations such as DFT, and then use these models in large simulations to directly predict the energy and forces for a given atomic configuration at a fraction of the DFT cost. This approach uses domain specific representations of atomic configurations in combination with state-of-the-art deep learning advances such as convolutional graph neural networks to achieve impressive results for a large range of applications.
The objective of this internship is to leverage the available packages allowing deep learning for electronic structure calculations [2] in order to study hydratation of γ-alumina surfaces, γ-alumina being one of the most used catalytic support. To do so, we will use previously existing DFT data obtained at IFPEN on γ-alumina surface models by using the periodic DFT code, VASP [3, 4]. The intern will be supervised by researchers specialized in ab-initio calculations as well as in deep learning.
Your profile :
The applicant should be pursuing a Master of Science or equivalent in data science, computer science, engineering or a related field.
Basic knowledge of python and modern data science libraries (scikit-learn, tensorflow or pytorch) is required.