Numerical study of high Prandtl liquid jet impacting a heated wall: application to the cooling of electric engines
Sciences et Technologies du Numerique
---
Type de contrat
Stage
Début
Entre février et avril 2022
Durée
6 mois
Région
Ile de France
Indemn / Rém
Oui
---
ref IFPEN_Stage_2022_R116_02
IFP Energies nouvelles (IFPEN) est un acteur majeur de la recherche et de la formation dans les domaines de l'énergie, du transport et de l'environnement. De la recherche à l'industrie, l'innovation technologique est au cœur de son action, articulée autour de quatre priorités stratégiques : Mobilité Durable, Energies Nouvelles, Climat / Environnement / Economie circulaire et Hydrocarbures Responsables.
Dans le cadre de la mission d'intérêt général confiée par les pouvoirs publics, IFPEN concentre ses efforts sur :
l'apport de solutions aux défis sociétaux de l'énergie et du climat, en favorisant la transition vers une mobilité durable et l'émergence d'un mix énergétique plus diversifié ;
la création de richesse et d'emplois, en soutenant l'activité économique française et européenne et la compétitivité des filières industrielles associées.
Partie intégrante d'IFPEN, l'école d'ingénieurs IFP School prépare les générations futures à relever ces défis.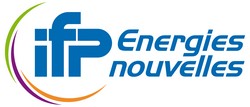 Numerical study of high Prandtl liquid jet impacting a heated wall: application to the cooling of electric engines

The context of the internship is the cooling of electric engines.
The heat generated by the electric motor is due to losses within multiple components like stator windings, rotor magnets or conductors. Among the different cooling strategies, this study focuses on an active convective cooling technology, where heat is removed from the motor to eventually be rejected to the ambient environment. Heat may be extracted through active cooling using a cooling jacket or a spray directly injecting a cold liquid on the stator or the rotor. To design and evaluate the performance of such a cooling system, we need to estimate the heat transfer coefficients between the solid part of the motor (stator windings, rotor magnets…) and the cooling liquid-film flowing over it.
The objective of the internship is to simulate with CONVERGE software a liquid jet impinging on a hot wall using a method of interface tracking (VoF) coupled with the resolution of heat transfers in the solid (CHT approach).
Work has already been initiated to simulate high Prandtl number liquid jets impinging on a heated flat wall: comparison with experimental measurements has shown very good predictions of surface-averaged heat transfer. During this internship, the methodology established during this preliminary study will be transposed to more complex experimental configurations, allowing access to the spatial distribution of heat transfers. The comparison with these measurements will lead to a robust methodology for VoF calculation with heat transfers.
Depending on the progress, other aspects could be studied, such as the impact of the nozzle diameter on heat transfer. Additional simulations would help to explain the impact of a variation of the nozzle diameter on the hydrodynamics of the jet and the film, and ultimately on the heat transfers, a phenomenon observed experimentally but still poorly understood.
The internship will be organized as follows:
Literature review on experimental data
Prepare and run simulations on IFPEN supercomputers
Results analysis and comparison with experimental results
Write a research report
The intern will interact with the experimental team which performed the measurements. He/she will also share his work progress on a regular basis with the supervisors, as well as other members of the team.
This internship will be followed by a PhD whose aim is to develop and implement in CONVERGE a thermal wall law dedicated to high Prandtl number flows.
Academic requirement: University master degree student or 3rd year engineering school
Scientific requirement: Fluid mechanics, numerical simulation, multiphase flows, heat transfer, CFD, scientific computing, Linux, scripting (Python or Matlab)
Language requirement: Fluent in English or in French
Location: IFP Energies nouvelles, Rueil Malmaison (France)
Duration and starting date: 6 months, starting on February/April 2022