Zeolite Templated Carbons materials for separation of biomass-based molecules.
Catalyse, Biocatalyse et Séparation
---
Type de contrat
Stage
Début
Entre février et mars 2022
Durée
5 mois
Région
Auvergne et Rhône-Alpes
Indemn / Rém
Oui
---
ref R061-1
IFP Energies nouvelles (IFPEN) est un acteur majeur de la recherche et de la formation dans les domaines de l'énergie, du transport et de l'environnement. De la recherche à l'industrie, l'innovation technologique est au cœur de son action, articulée autour de quatre priorités stratégiques : Mobilité Durable, Energies Nouvelles, Climat / Environnement / Economie circulaire et Hydrocarbures Responsables.
Dans le cadre de la mission d'intérêt général confiée par les pouvoirs publics, IFPEN concentre ses efforts sur :
l'apport de solutions aux défis sociétaux de l'énergie et du climat, en favorisant la transition vers une mobilité durable et l'émergence d'un mix énergétique plus diversifié ;
la création de richesse et d'emplois, en soutenant l'activité économique française et européenne et la compétitivité des filières industrielles associées.
Partie intégrante d'IFPEN, l'école d'ingénieurs IFP School prépare les générations futures à relever ces défis.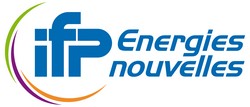 La Direction "Catalyse et Séparation" vise à développer des catalyseurs et agents de séparation pour des procédés de raffinage, de pétrochimie, pour le captage du CO2 et la conversion de la biomasse en carburant.
Les compétences scientifiques associées sont la chimie, la synthèse organique, la synthèse minérale, la catalyse homogène, la catalyse hétérogène et les techniques de séparation.
Zeolite Templated Carbons materials for separation of biomass-based molecules
Context
The separation of different organic molecules is an important step in the development of new processes for 2G biomass transformation into biofuels and bio-based chemicals. An important part of this developments concerns the purification and separation of saccharides obtained from biomass. Active carbons are promising materials for such type of application. A special class of active carbons are the Zeolite-Templated Carbons (ZTCs), ordered microporous carbons synthesized by using zeolite as a sacrificial template. ZTCs are used in many applications such as hydrogen storage, liquid-phase adsorption, catalysts etc.
Description
The aim of the master project is to test a series of different active carbon materials in adsorption and/or separation of 2G biomass molecules (e.g. C5/C6 sugars). The first approach will consist on the testing of different commercial carbons to find the best conditions for the separation of C5/C6 sugars. In parallel we will synthetize different Zeolite Templated Carbon materials following literature and "homemade" recipes. In the second part of the master project we will characterize and test the ZTCs obtained for the separation of 2G biomass molecules using the separation conditions obtained with the commercial carbons.
During the internship, the student will discover the adsorption testing equipment and techniques, will develop skills in synthesis and characterization of porous materials and in application of analytical techniques for studying biomass compounds
Profile
Master 2 in Chemistry /Chemistry of Materials, basic skills in materials synthesis and characterization