Advanced control of the localization of the acid sites of a zeolitic material for biomass valorization
Direction Catalyse, Biocatalyse et Séparation
---
Type de contrat
Stage
Début
Entre mars et août 2023
Durée
de 5 à 6 mois
Région
Auvergne et Rhône-Alpes
Indemn / Rém
Oui
---
ref 2023-R065-2
IFP Energies nouvelles (IFPEN) est un acteur majeur de la recherche et de la formation dans les domaines de l'énergie, du transport et de l'environnement. De la recherche à l'industrie, l'innovation technologique est au cœur de son action, articulée autour de quatre priorités stratégiques : Mobilité Durable, Energies Nouvelles, Climat / Environnement / Economie circulaire et Hydrocarbures Responsables.
Dans le cadre de la mission d'intérêt général confiée par les pouvoirs publics, IFPEN concentre ses efforts sur :
l'apport de solutions aux défis sociétaux de l'énergie et du climat, en favorisant la transition vers une mobilité durable et l'émergence d'un mix énergétique plus diversifié ;
la création de richesse et d'emplois, en soutenant l'activité économique française et européenne et la compétitivité des filières industrielles associées.
Partie intégrante d'IFPEN, l'école d'ingénieurs IFP School prépare les générations futures à relever ces défis.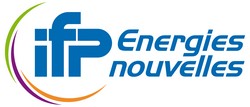 La Direction "Catalyse et Séparation" vise à développer des catalyseurs et agents de séparation pour des procédés de raffinage, de pétrochimie, pour le captage du CO2 et la conversion de la biomasse en carburant.
Les compétences scientifiques associées sont la chimie, la synthèse organique, la synthèse minérale, la catalyse homogène, la catalyse hétérogène et les techniques de séparation.
Advanced control of the localization of the acid sites of a zeolitic material for biomass valorization
Zeolites are fascinating materials as their microporous structure confer them unique shape selectivity properties. These materials are widely used in the industry as adsorbent or catalysts, for instance in mature applications related to refining and petrochemistry, but also in emerging applications such as biofuels production. In their aluminosilicate form, zeolites are employed as acidic catalyst.
The localization of the aluminum (and so of the associated proton) in a specific microporous network control the confinement of reactant and reaction transition states in the void of the microporous structure. Localization of aluminum in unconfined environment, i.e., at the external surface of the zeolite crystal, alter the shape selectivity properties of the material.
It is therefore desirable to synthesize aluminosilicate zeolitic materials with an advanced control of their aluminum localization to optimize the catalytic properties of the materials for a targeted catalytic application specially for biomass conversion
Description
The aim of the internship project is to develop specific protocols for the synthesis of zeolites with controlled localization of their acidic sites, in the context of biofuels production.
To do so, bibliographic study will be done to identify potential protocols suited to the case study. Then, various zeolitic materials will be synthesized according to the identified protocols and extensive physicochemical characterization of will be performed.
Finally, catalytic evaluation will be performed to assess the catalytic properties of the zeolitic materials.
Required profile
Engineering school, Bachelor of Science (BSc)
Skills in mineral chemistry, material synthesis, heterogeneous catalysis, physicochemical characterization methods
Rigor, autonomy, initiative, dynamic and highly motivated by experimental work