Direct Numerical Simulations (DNS) of confined cylindrical particles
Direction Expérimentation Procédés
---
Type de contrat
Stage
Début
Entre avril et novembre 2023
Durée
6 mois
Région
Auvergne et Rhône-Alpes
Indemn / Rém
Oui
---
ref R151-2023-6
IFP Energies nouvelles (IFPEN) est un acteur majeur de la recherche et de la formation dans les domaines de l'énergie, du transport et de l'environnement. De la recherche à l'industrie, l'innovation technologique est au cœur de son action, articulée autour de quatre priorités stratégiques : Mobilité Durable, Energies Nouvelles, Climat / Environnement / Economie circulaire et Hydrocarbures Responsables.
Dans le cadre de la mission d'intérêt général confiée par les pouvoirs publics, IFPEN concentre ses efforts sur :
l'apport de solutions aux défis sociétaux de l'énergie et du climat, en favorisant la transition vers une mobilité durable et l'émergence d'un mix énergétique plus diversifié ;
la création de richesse et d'emplois, en soutenant l'activité économique française et européenne et la compétitivité des filières industrielles associées.
Partie intégrante d'IFPEN, l'école d'ingénieurs IFP School prépare les générations futures à relever ces défis.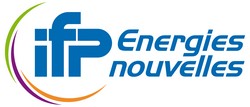 Les Directions "Conception, Modélisation des Procédés" et "Expérimentation Procédés" visent à développer et améliorer les technologies pour le raffinage, le traitement du gaz, la conversion de la biomasse et la production d'énergie, optimiser le fonctionnement, la conception et la mise au point des équipements ainsi que l'exploitation des unités pilotes.
Les compétences scientifiques associées sont les études, l'optimisation et la simulation des procédés industriels, les unités pilotes, le génie chimique et hydrodynamique des réacteurs catalytiques, le génie thermique et le génie catalytique.
Direct Numerical Simulations (DNS) of confined cylindrical particles
The motion of fibers is involved in many environmental flow (plastic fibers in the ocean, …) and chemical engineering processes such as fluidized or ebullated beds reactors. Studying and simulating such systems is of primary interest for upscaling and optimization purposes and is the purpose of this internship.
The ANR funded research program MUSCATS aims at extending Euler-Euler models (originally designed for spherical particles) to handle cylindrical particles. The project is based on a multiscale approach, where small scale results of experiments and simulations are used to develop models at a larger scale. Experiments of falling cylindrical particles in a Hele-Shaw cell are currently conducted. The object of this internship is to realize the numerical twin model of these experiments, using DNS and OpenFOAM.
Description
The overall objective of the project is to develop a numerical twin model for the simulation of cylindrical particles confined in a Hele-Shaw cell, i.e. in a flow between two parallel flat plates. Existing OpenFOAM CFD solvers (either steady or unsteady) will be used in order to simulate this problem.
Advanced postprocessing will be developed to compute forces and moments applied by the fluid on the particle. OpenFOAM is opensource, free of charge and provides full access to all its sources, making it a valuable and flexible platform for the implementation, testing and integration of new models and post-processing.
After being trained to the OpenFOAM suite, this internship will have the following main objectives:

Design a meshing strategy for a cylinder of known length over diameter ratio L/D, in a Hele-Shaw cell of thickness H, using the OpenFOAM grid generator snappyHexMesh
Implement post-processing functionObjects to compute hydrodynamic stresses
Perform a parametric study for the Reynolds number, L/D and the angular position of the cylinder with respect to upstream flow velocity
Design models for drag, lift and moment and compare the results to lubrication theory
Computations will be validated against literature (Teng et al. JFM 2022)

Required profile
English or French, OpenFOAM, curiosity, enthusiasm, autonomy.
Strong background in fluid mechanics and CFD, programming in C++ and shell script