Machine Learning prediction of H2 production from CH4 pyrolysis
Direction Sciences et Technologies du Numerique
---
Type de contrat
Stage
Début
Entre février et septembre 2023
Durée
de 4 à 6 mois
Région
Ile de France
Indemn / Rém
Oui
---
ref IFPEN_Stage_2023_R116_05
IFP Energies nouvelles (IFPEN) est un acteur majeur de la recherche et de la formation dans les domaines de l'énergie, du transport et de l'environnement. De la recherche à l'industrie, l'innovation technologique est au cœur de son action, articulée autour de quatre priorités stratégiques : Mobilité Durable, Energies Nouvelles, Climat / Environnement / Economie circulaire et Hydrocarbures Responsables.
Dans le cadre de la mission d'intérêt général confiée par les pouvoirs publics, IFPEN concentre ses efforts sur :
l'apport de solutions aux défis sociétaux de l'énergie et du climat, en favorisant la transition vers une mobilité durable et l'émergence d'un mix énergétique durable ;
la création de richesse et d'emplois, en soutenant l'activité économique française et européenne et la compétitivité des filières industrielles associées.
Partie intégrante d'IFPEN, l'école d'ingénieurs IFP School prépare les générations futures à relever ces défis.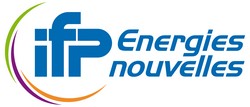 Machine Learning prediction of H2 production from CH4 pyrolysis
Hydrogen production recently became of major interest thanks to the global decarbonation effort lead by transport and energy industries. Methane pyrolysis is a new process competing with the more conventional electrolysis technology. Its main advantages are its lower energy cost and the potential use of its black carbon byproduct. Plenesys is a start-up designing novel plasma torches and pyrolizers for this purpose. CFD simulations offer a promising opportunity to improve the technology.
In this context, IFP Energies Nouvelles (IFPEN), a semi-public research institution, supports Plenesys with its year-long experience of reactive flow simulations. The proposed internship is part of this collaboration and will thus aim at validating and then reducing a chemistry and solid carbon model describing methane pyrolysis to make it usable in industrial CFD simulation later.
Integration of detailed chemistry in CFD solver is still a major challenge.
Current codes cannot handle the numerous species required to accurately describe most chemical processes. An abundant literature exists about the reduction of kinetic scheme and the acceleration of their solving. IFPEN already has experience on both topic thanks to previous works for the automotive and aeronautical industries, this work is part of IFPEN developments of Deep Learning tools to replace kinetic solver in CFD codes. It will focus on the preprocessing part, with the selection of the kinetic mechanism, its reduction and the training of neural networks to reproduce its behavior.
A prototype code already exists, the challenge of the study relying on its extension to larger mechanisms describing species required for solid carbon chemistry.
The proposed internship aims at selecting and processing a chemical mechanism for methane pyrolysis using IFPEN neural network training tools and improving them as will be required.
The internship will be organized as follows:
Comparison of mechanisms from the literature coupled to IFPEN solid carbon model on academic pyrolysis cases
Reduction of the chosen mechanism and evaluation on the same set of cases
Training of a neural network to reproduce the reduced mechanisms (and validation)
Training of a second neural network on the detailed mechanism data and learning a subset of the species.
The work done during this internship is preparatory to a thesis submitted for a start in late 2023.
Keywords: Hydrogen, Pyrolysis, Deep Learning, Fluid Dynamic
Your profile :
Skills: Fluid Dynamic, Thermochemistry, Deep Learning
Programming languages: Knowledge in Python and C++ would be appreciated